Description
9 Ways To Use Charlotte Bryan's OneLeash™ 9 In 1 Multi Function Dog Lead
9 Uses, Reflective, Shock Absorbing, Incredibly Robust Dog Leash
Normal Dog Leash – Use it as a normal dog leash with a solid collar clip and comfy padded handle
Extra Long Dog Leash (NB: May be too heavy for small dogs) – Clip the OneLeash Extender™ to the end of the OneLeash™ and attach the other end to your dog's collar
Dog Car Seatbelt – Use the built in car seat clip to restrain your dog in the car
Hands-free Running Leash – Simply clip the OneLeash™ around your waist and clip the extension (comes with the OneLeash™) to your dog's collar or harness
Hands-free Shoulder Strap – Turn the OneLeash Extender™ into a shoulder strap and attach to your dog – perfect for service dog handlers
Two-handed Dog Leash – Perfect for dogs you want a little more control over, the OneLeash™ has two comfy handles
Temporary Tether – Need to tie your dog up temporarily, the handy OneLeash™ can easily be tied around a pole with our strong carabiner and D-ring
Makeshift Dog Collar & Lead – Forgotten your dog's collar? Don't worry! The OneLeash™ can easily be converted into a dog collar and leash.
Double Dog Leash – Need to walk two dogs? The OneLeash™ can easily accomodate two dogs whether they be the same size dogs or have a difference in height
Triple Dog Leash – Perfect for dog walkers who need to walk three dogs at once, the OneLeash™ can accomodate up to three dogs at once
What You Get With The OneLeash™ 9 In 1 Multi-Function Dog Lead
The OneLeash™ includes:
The OneLeash™ Main Lead (the part with the seatbelt in it)
The OneLeash Extender™ (the dual end part)
A Heavy-duty Carabiner (comes attached to the rock-solid D-ring on the Main Lead
How To Use Your OneLeash
There are at least 9 different ways you can use Charlotte Bryan's OneLeash™. Details (and instructional images & videos) are below for your convenience.
#1 Normal Dog Leash
The primary function of the multi-purpose dog lead is to act as an everyday dog leash. The Clip that attaches to the collar is strong and durable, and the handle is padded for your comfort. The body of the OneLeash™ has an anti-shock bungee mechanism to reduce any shock to your wrist and shoulder, and also to your dog's neck if they pulled suddenly. You can also attach the OneLeash Extender™ to the end of the Main Lead, giving your dog an extra 50cm or 1m to roam (depending on what you choose).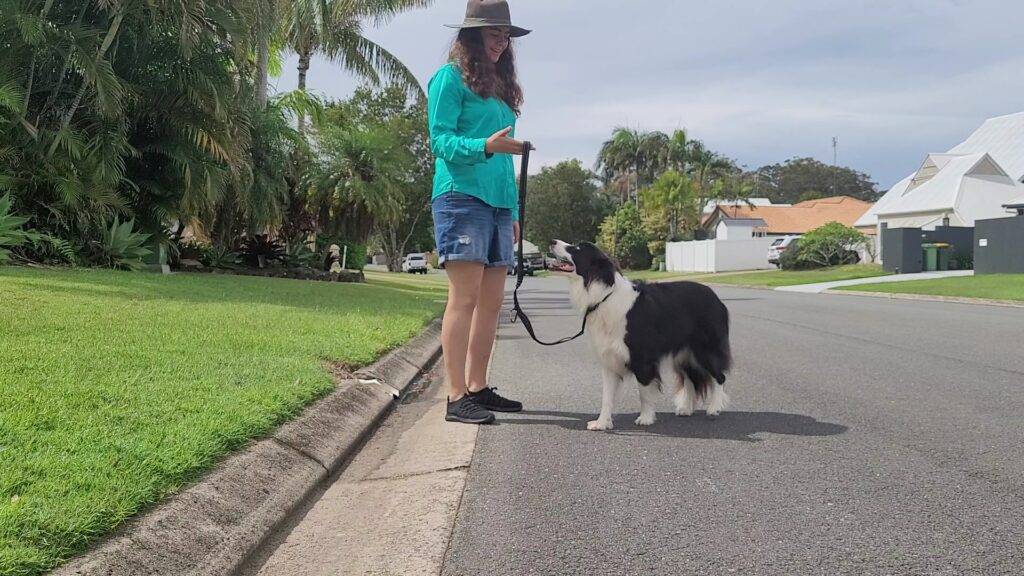 #2 Extra Long Dog Leash (NB: This configuration may be too heavy for smaller dogs)
You can use the OneLeash Extender™ to make your leash longer to give your dog more freedom.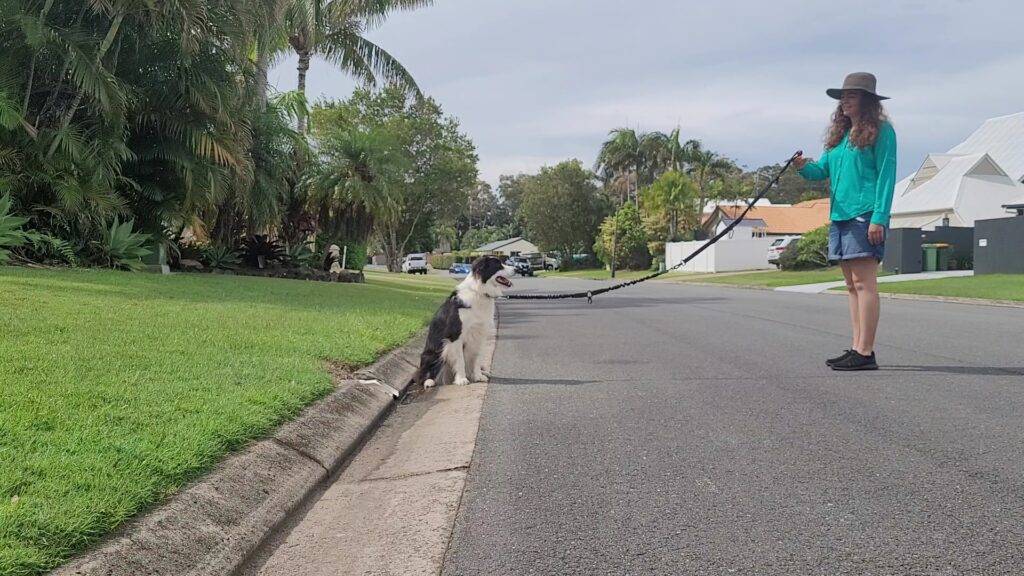 #3 Dog Car Seatbelt
Once you have finished your walk and returned to your car, simply click the car buckle (located near the handle of the OneLeash™) into the seatbelt port in your vehicle. The anti-shock bungee mechanism in the dog leash itself will keep your pooch restrained whilst also protecting them from any sudden jerks.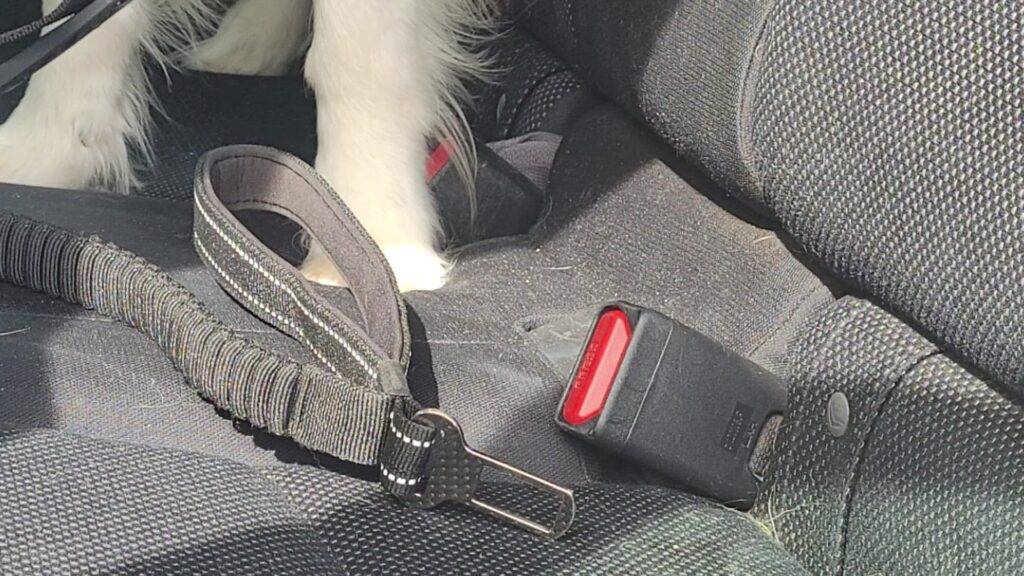 #4 Hands-free Shoulder Strap
Go hands-free with the OneLeash™ which can be configured into a shoulder strap and leash.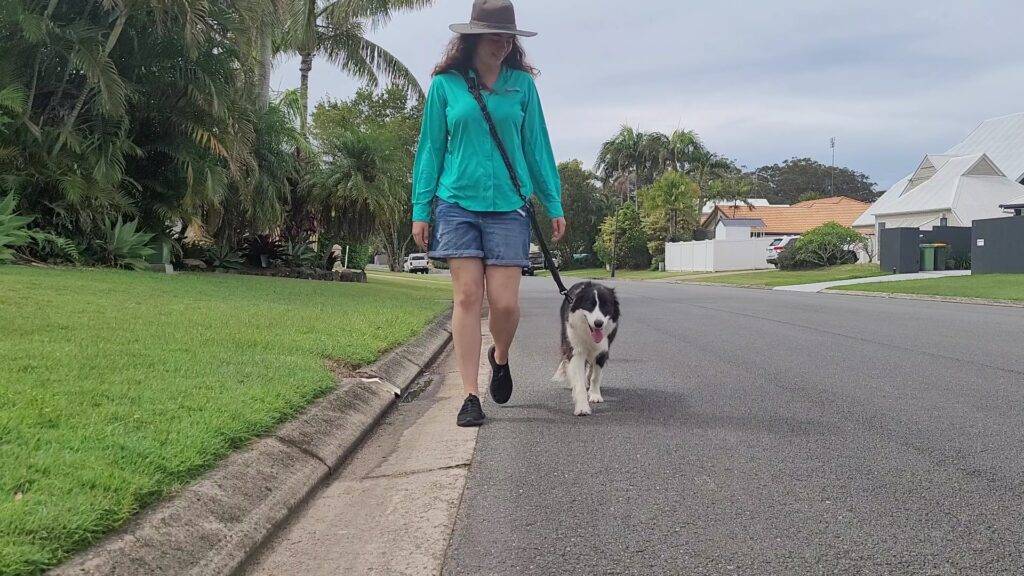 #5 Two-handed Dog Leash
Need a better grip on your dog or need to keep them closer than usual? You can comfortably hold the leash via two comfortable handles.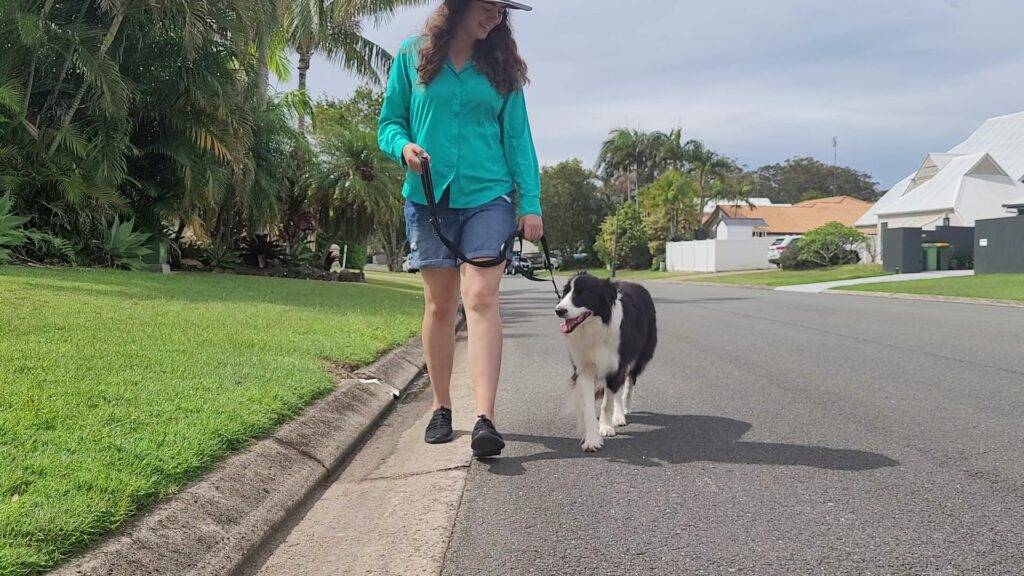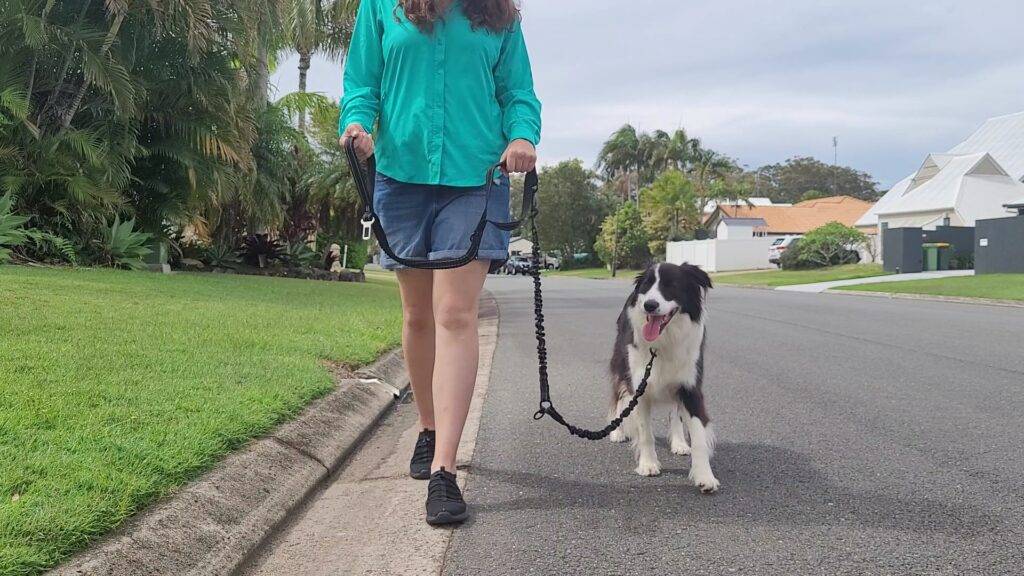 #6 Temporary Tether
Need to quickly tie your dog up while you're out? Use the OneLeash™ to easily do so.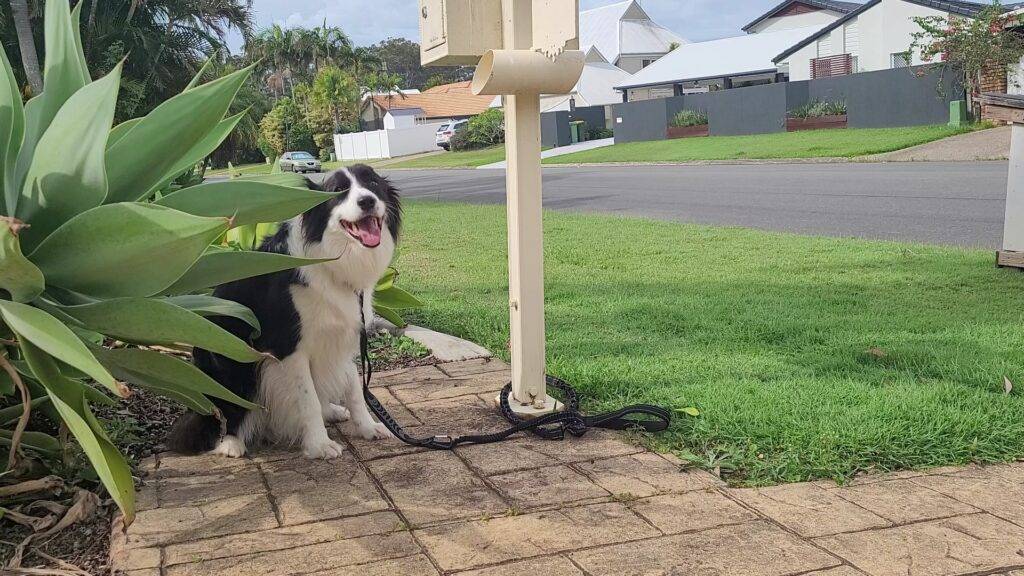 #7 Makeshift Dog Collar & Lead
Did you forget your dog's collar or did you forget it? The OneLeash™ can be configured to act as a temporary dog collar and leash all in one!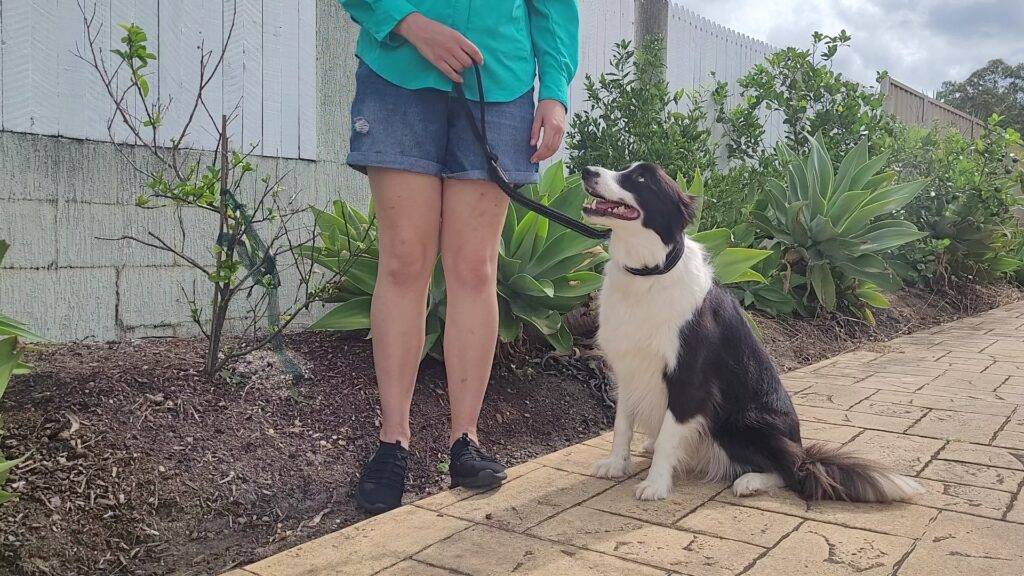 #8 Double Dog Leash
Need to walk two dogs? The OneLeash™ can easily walk two dogs at one with a 360 degree swivel on the OneLeash Extender™ so the dogs don't get tangled.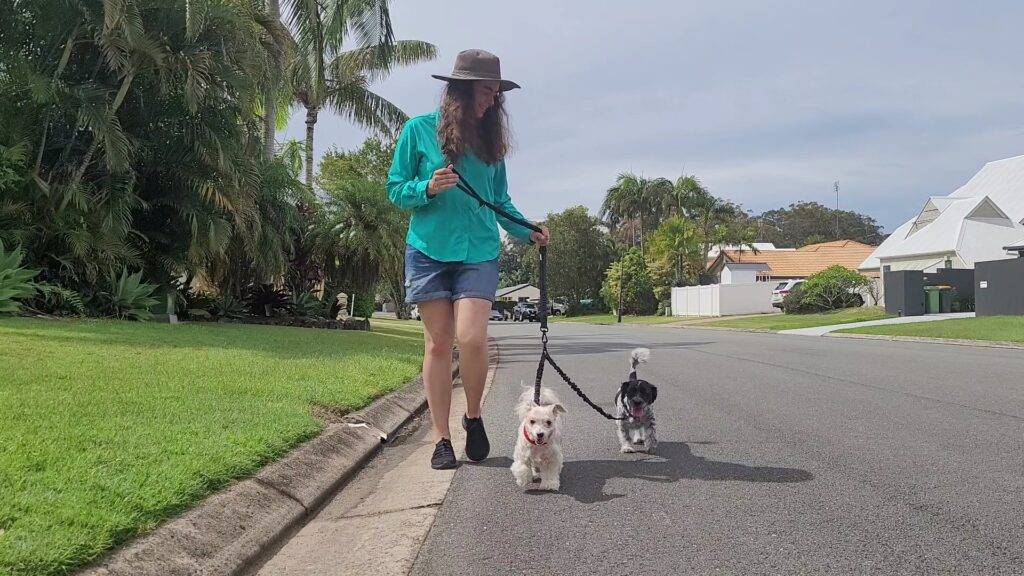 #9 Triple Dog Leash
Yes, it can! The OneLeash™ can be configured to walk up to three dogs at once.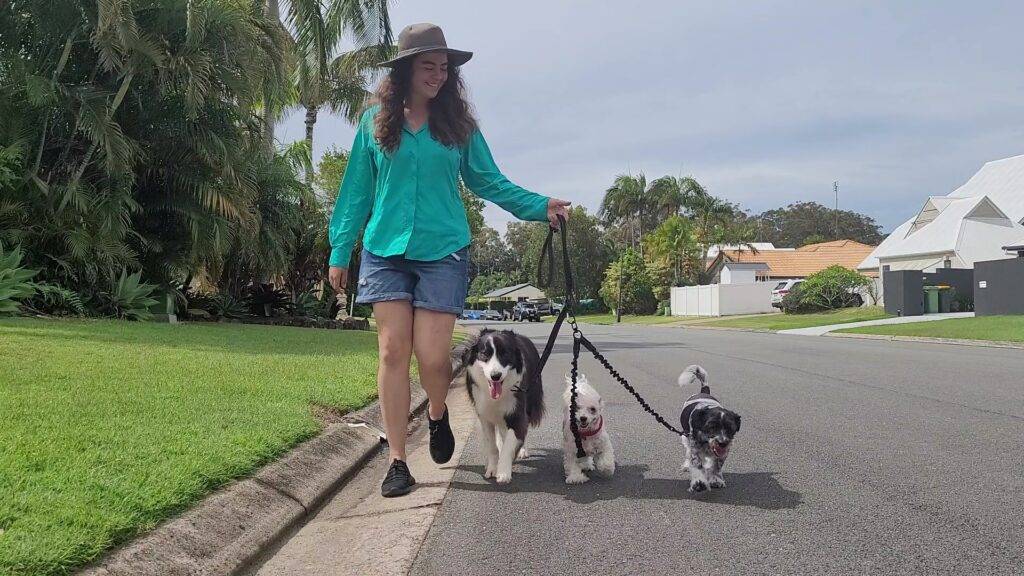 Unboxing Video – Courtesy of our wonderful ambassadors The Chocolate Dogs
Looking for dog training Sunshine Coast? Enquire now.