About
Paws, Claws & Tails
About Paws, Claws & Tails
Sunshine Coast Dog & Puppy Trainer
Paws Claws & Tails Pty Ltd is a fully qualified & insured dog trainer and registered company in Queensland (ACN 659 402 310). Please read about our team members below:
Charlotte Bryan - Director, Head Dog Trainer
Charlotte Bryan is a Qualified Dog Trainer & Behaviourist (CDTB) on the Sunshine Coast. She is also a Certified Dog Trick Instructor (CDTI) and a Certified Canine Conditioning Fitness Coach (CCCFC).
Charlotte has attained accreditation through the International Council for Online Educational Standards and also through the Australian Dog Trainers Alliance™. She has also attended seminars by several highly respected dog trainers including Australia's #1 detection dog trainer Steve Austin and US dog trainer Josh Moran.
Charlotte has also completed personal training with notable dog trainers including Omar Von Muller and online courses with Dick Staal, Cameron Ford and Ivan Balabanov.
Charlotte has a passion for training dogs which she has had since the age of 11 when she first began. Since then Charlotte has developed a particular interest in dog behaviour and canine motivation (WHY dogs do the things that they do). In 2015, Charlotte founded Paws, Claws & Tails where she offered advice on dog training, ownership and care.
Charlotte puts 110% effort into every dog she works with and strives to build their confidence.
Charlotte has 3 dogs; a Border Collie named Frankie, a Shih Tzu x Jack Russell named Bandit and a Shih Tzu x Jack Russell x Bichon Frise named Milo.
Charlotte has both Professional Indemnity and Public Liability insurance.
Arielle Burow - Certificate III in Dog Training & Behaviour
Arielle is currently studying her Certificate III in Dog Training & Behaviour with the National Dog Trainers Federation (NDTF).  Her Tenterfield Terrier, Peanut often comes to work with her.
Arielle currently runs Beginner Dog Agility and our Walk & Trains.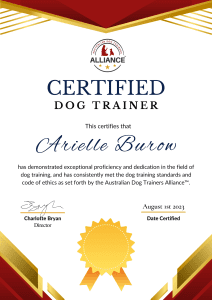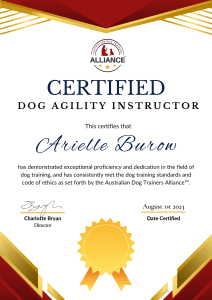 Hanne Clarke - Dog Assistant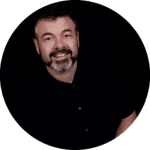 Ashley Michael - Business Manager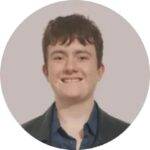 William James - SEO Assistant
William is our SEO Assistant.
"The key to improving any behaviour is first figuring out what is causing it. That's how you get long term results."