About
Paws, Claws & Tails
About Paws, Claws & Tails
Sunshine Coast Dog & Puppy Trainer
Paws Claws & Tails Pty Ltd is a fully qualified & insured dog trainer and registered company in Queensland (ACN 659 402 310). Please read about our team members below:
Charlotte Bryan - Director, Head Dog Trainer
Charlotte Bryan is a Qualified Dog Trainer & Behaviourist (CDTB) on the Sunshine Coast. She is also a Certified Dog Trick Instructor (CDTI) and a Certified Canine Conditioning Fitness Coach (CCCFC).
Charlotte has a passion for training dogs which she has had since the age of 11 when she first began. Since then Charlotte has developed a particular interest in dog behaviour and canine motivation (WHY dogs do the things that they do). In 2016, Charlotte founded Paws, Claws & Tails where she offered advice on dog training, ownership and care and started off a dog training YouTube channel.
Charlotte puts 110% effort into every dog she works with and strives to build their confidence.
Charlotte has 3 dogs; a Border Collie named Frankie, a Shih Tzu x Jack Russell named Bandit and a Shih Tzu x Jack Russell x Bichon Frise named Milo.
Charlotte has both Professional Indemnity and Public Liability insurance.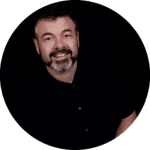 Ashley Michael - Business Manager
Paws, Claws & Tails is managed by Ashley Michael. Ashley is also in charge of our web presence and search engine optimisation.
He can be directly contacted by email.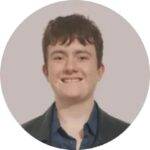 William James - SEO Assistant
William is our SEO Assistant.
"The key to improving any behaviour is first figuring out what is causing it. That's how you get long term results."