Affordable Private Dog Training Sessions
Sunshine Coast
Unleash Your Dog's Potential, Not Your Wallet


Affordable

&

Effective

Dog Obedience Training!
Affordable Private Dog Training Sessions With An Experienced Dog Trainer To Get 1 on 1 Help & Your Questions Answered!
Personalized Attention and Tailored Training: Benefit from individual sessions where our experienced trainer

focuses on your dog's specific needs

. Get a customized plan addressing unique challenges, ensuring speedy progress based on your dog's personality and learning style.
Focused Learning Environment: Private dog training sessions provide a controlled and distraction-free learning environment for both you and your dog. Unlike group classes, where multiple dogs and owners are present, private sessions allow us to concentrate solely on your dog. This focused setting enables your dog to learn and absorb commands more effectively,

leading to quicker results

.
Specialised for Basic Manners and Obedience: Our affordable private dog training focuses precisely on refining basic manners and obedience skills. This specialisation guarantees you receive tailored services, avoiding unnecessary costs. Clear communication ensures you know what to expect –

we're not targeting behavior modification

. This service appeals to

those eager to enhance their dog's core behaviours like sit, stay, recall, and leash walking

. Experience streamlined, efficient training for building a solid foundation of good behavior in your dog.
Looking For 1 on 1 Help

With An Experienced Dog Trainer

Without The Hefty Fees

? Our

Program

is the Answer!
Does this sound like you?
I find group class environments aren't a good fit for me or I feel overwhelmed in group environments – I want more of a personalised approach without breaking the bank.
I'm not looking for proper dog behaviour modification – I just want an experienced trainer to help we with general obedience and manners in a one to one manner.
I'm looking for a dog trainer who is not going to judge me or my dog and simply help us improve.
These roadblocks shouldn't prevent you from getting personalised help. Discover our solution: an

affordable

,

effective

, and

enjoyable

way to gain access to a private dog trainer.
About Our Affordable Obedience Program:
We are thrilled to introduce our exclusive one-on-one dog training lessons designed to enhance your dog's obedience levels. These 50-minute sessions aim to help mould your dog into the companion you want, all at an affordable cost of $65 per session. Plus, we offer discounted packages to make it even easier for you to commit to your dog's improvement journey.
Our sessions are currently conducted near our Buderim Training Premises located at 172 Ballinger Road, Buderim 4556.
During our comprehensive lessons, we'll tackle key areas such as:
Focus: Improve your dog's concentration skills and help them follow commands more effectively.
Basic Obedience: We'll teach you and your dog the essentials like 'sit', 'drop', and 'stay', setting the foundation for a well-behaved pet.
'Leave It' Command: Helping control your dog's temptation and teach them to leave items/food/other animals on command.
Recall Training: Helping your dog responds promptly when called, a key skill for any pet.
Leash Training: No more tug-of-war games with the leash. We'll transform your pet into a more engaged loose leash walker.
This service is ideal for anyone who wishes to work on the mentioned aspects of their dog's behaviour. Please note, however, that this service is not suitable for dog owners looking to address issues of reactivity, aggression, anxiety, and other specific behaviour-related issues.
The service is expertly led by our PCT trainer, Arielle (Cert 3 in Dog Training & Behaviour). With her guidance, your dog's unruly days will soon be a thing of the past.
Embark on this journey of transformation and let us help you unlock the best in your best friend. Book your session below now!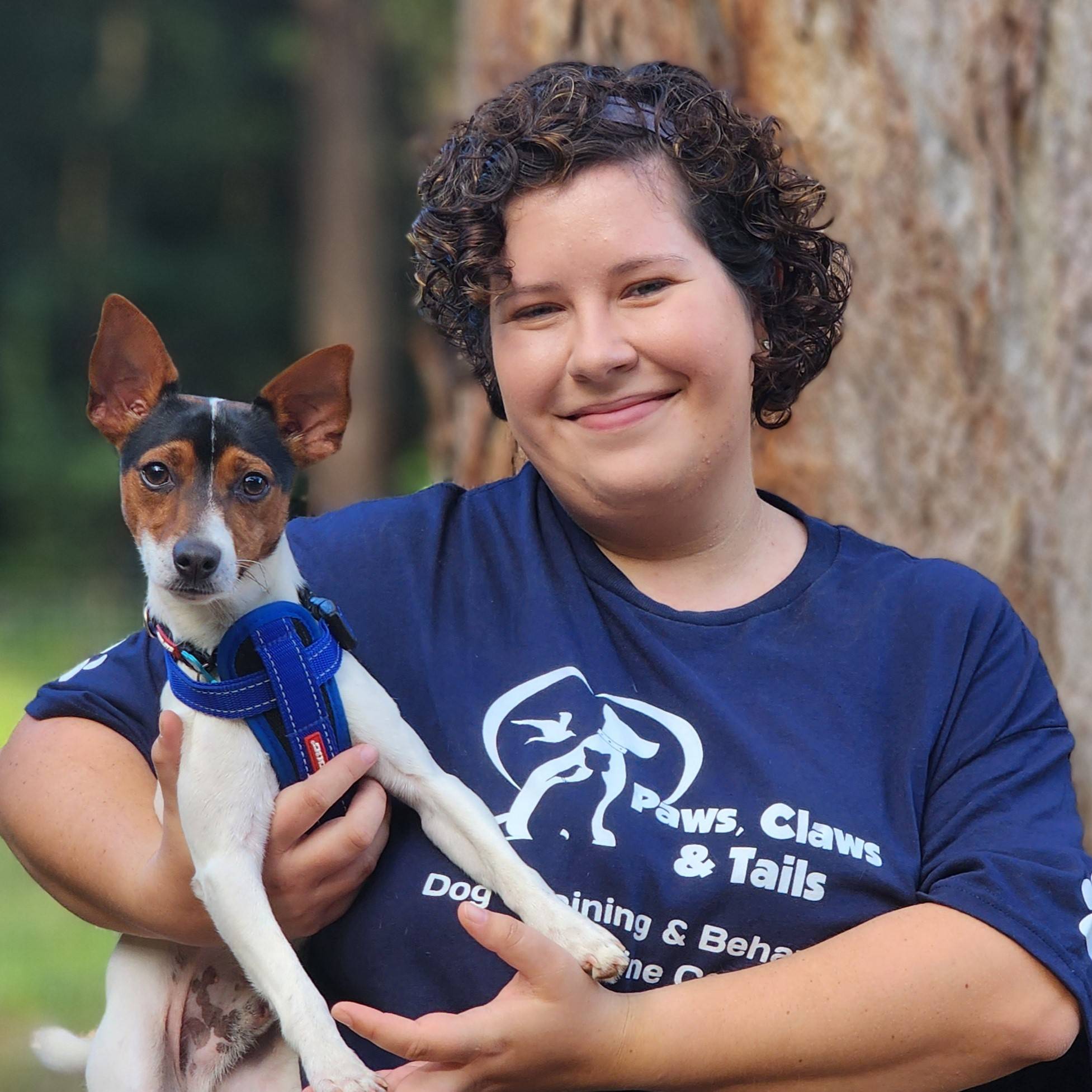 Arielle Burow
Certificate III in Dog Training & Behaviour